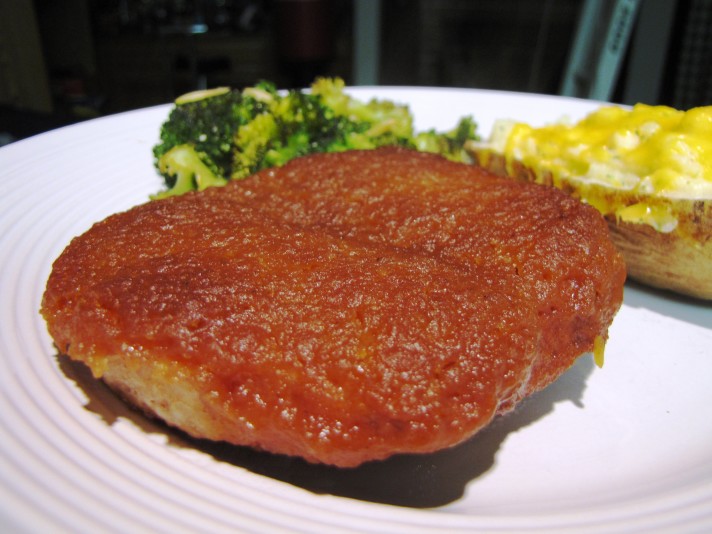 Ingredients
1 1/2 lbs boneless pork loin chops, 3
2 cups apple butter or 2 cups applesauce
2 teaspoons oil
1/4 cup water
salt & pepper
Directions
Oil 6 X 10 oven proof dish, or one your chops will fit in best.
salt and pepper both sides of chops, (onion powder and garlic powder if you wish in this step.).
spoon and spread first cup of apple butter in dish.
Place chops on Apple butter.
In second cup of apple butter add water, mix well.
Spoon Apple butter over chops, evenly over top of pork.
cover with lid or foil.
Bake 350, 2 hrs to improve for tenderness. I have also put this in the crock pot in the am on low all day, or high for 1/2 day.
You can use pork loin instead of chops or use bone in chops.