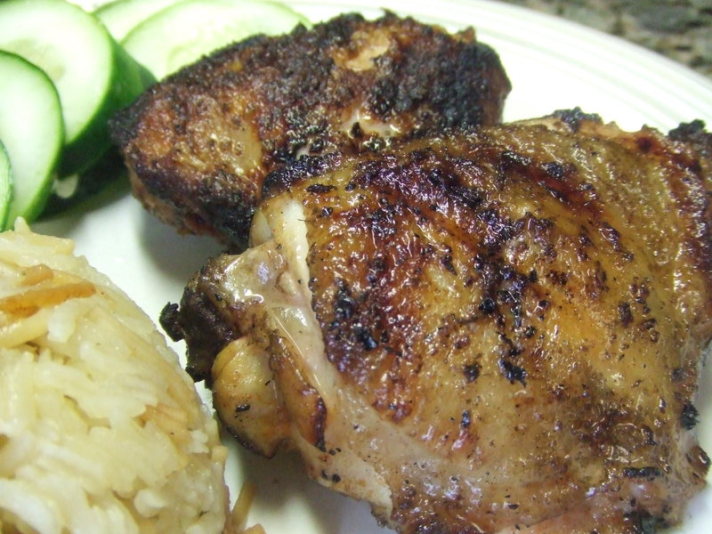 Ingredients
1 teaspoon salt
1 teaspoon cayenne pepper
1 teaspoon paprika
1/2 teaspoon white pepper
1/2 teaspoon black pepper
1/2 teaspoon oregano
1/4 teaspoon garlic powder ( I use more because I like a lot of garlic)
1/4 teaspoon onion powder
1/2 cup lemon juice
1/4 cup vegetable oil
4 boneless skinless chicken breast halves
Directions
Combine the dry spices in a small bowl. In a shallow glass dish (large enough to hold the chicken in a single layer), or a gallon size zip lock bag, place the lemon juice and oil. add half of the spice mix; stir to combine.
Add the chicken breasts, turning to coat both sides. Marinate for 30 to 60 minutes at room temperature or at least 2 hours to overnight in the refrigerator, covered.
Drain the chicken and sprinkle both sides with the remaining seasoning mix. Place the breasts on a hot grill with the thin ends away from the flames. Cook, turning once, until just cooked through, 3 to 8 minutes per side, depending on the heat intensity and the thickness of the meat.