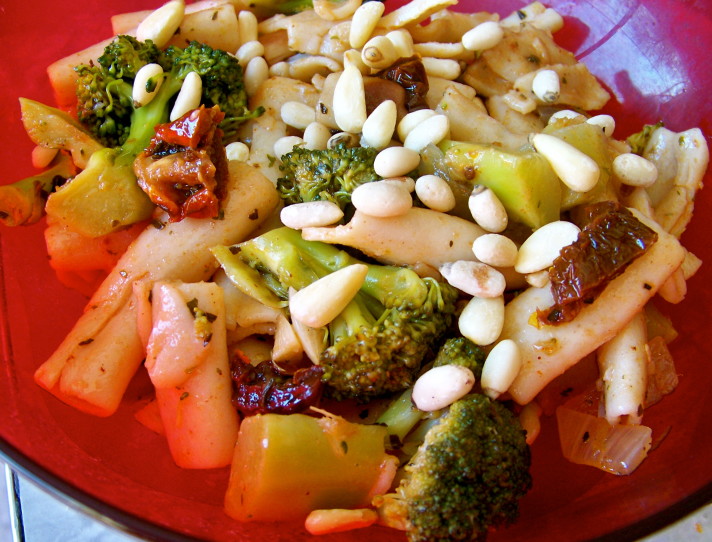 Ingredients
1 lb penne pasta, cooked according to package
1/3 cup olive oil
8 cups broccoli florets
1/2 cup sliced onion
1/8 cup minced garlic
1/3 cup minced sun-dried tomato
1 -2 chipotle pepper, crushed
1 tablespoon dried Italian seasoning
1 cup water or 1 cup vegetable broth or 1 cup chicken broth
1 tablespoon fresh basil, minced
grated cheese
pine nuts, toasted
Directions
Heat oil in a large pan add broccoli stir fry 2 minutes: add onions and stir fry 1 minute; add garlic, sundried tomatoes, chipotle, and Italian herbs stir fry one minute; add cup of broth bring to boil and lower heat.
Cover and simmer till broccoli is tender about 5 minutes.
Season with salt and pepper if needed and top with fresh basil and sprinkle with grated cheese of your choice & or pine nuts .