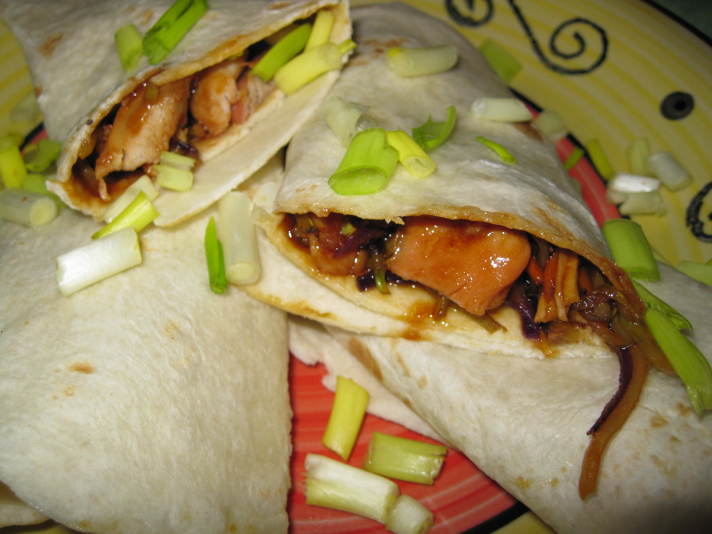 Ingredients
1 tablespoon sesame oil
2 garlic cloves, chopped
1 (10 ounce) bags packaged coleslaw mix
1 (8 ounce) bags carrots, shredded
4 scallions, sliced
1/4 cup hoisin sauce
2 tablespoons soy sauce
10 flour tortillas, 6-inch
3 cups cooked chicken, shredded
Directions
In a large nonstick skillet, heat the oil over medium heat. Add the garlic, coleslaw mix, carrot and scallions. Cook, stirring occasionally, for 8 minutes, until vegetables are softened.
Stir in the hoisin and soy sauce and cook for 2 minutes. Add chicken; stir to combine with vegetables and heat through.
To serve, heat tortillas according to package directions. Spoon 1/2 cup of chicken mixture down center of tortilla and roll up.