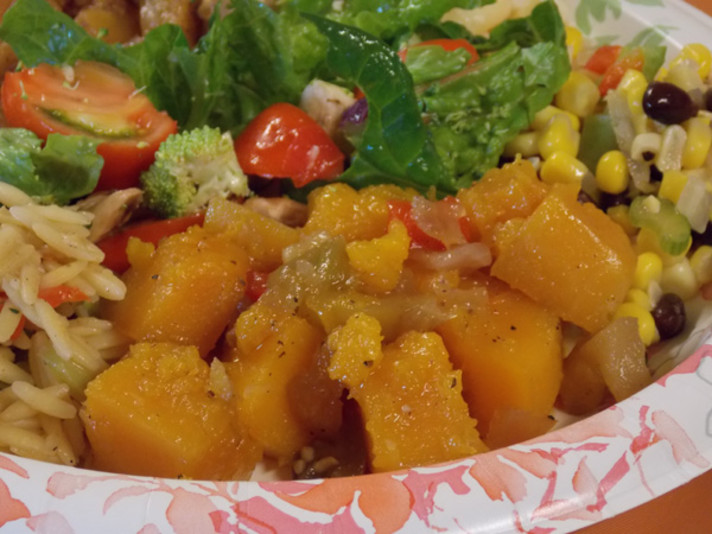 Ingredients
4 cups butternut squash, cubed
1 cup apple, diced
1/2 cup green pepper, diced
1/2 cup red pepper, diced
1/2 cup red onion, diced
1 large garlic clove, minced
3 tablespoons brown sugar
1/4 cup olive oil
1 teaspoon salt
1 teaspoon pepper
Directions
Peel the butternut squash.
Cut in half lengthwise and scoop out the seeds.
Cut the squash into cubes about 1 inch square.
Toss all the ingredients together in a baking dish. Be sure to coat evenly with the olive oil.
Bake, covered, at 350 degrees for about one hour or until the squash is tender.
Serve and enjoy your tasty vitamins!